REGAN Vest
The Danish Cold War Museum, installations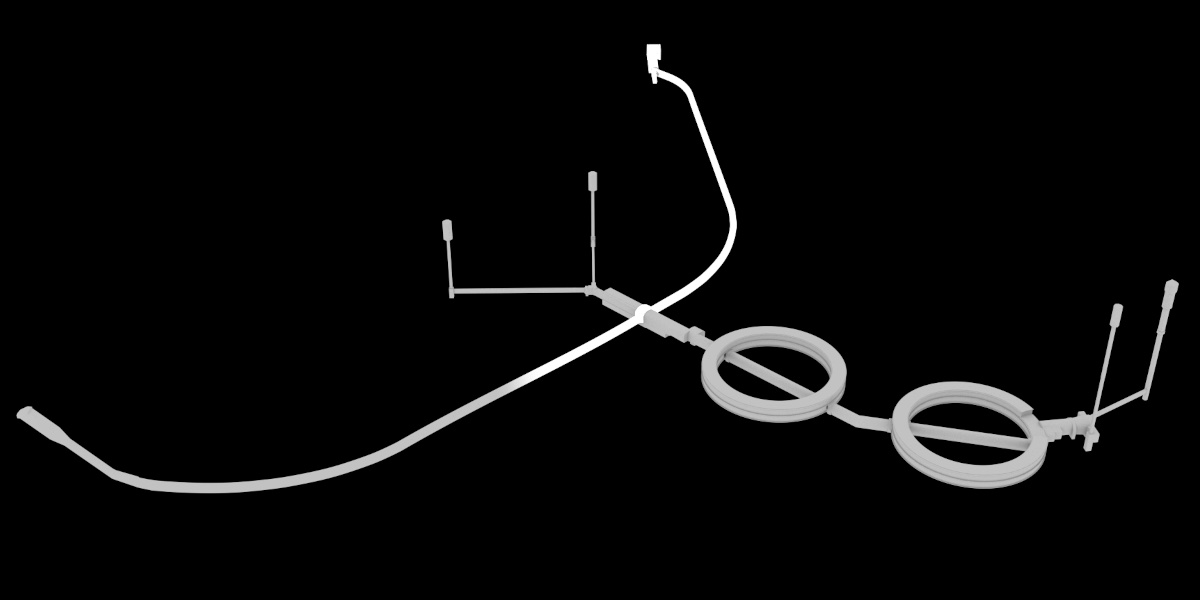 Dearstudio was asked to develop two interactive installations for the visitor center next to the cold-war era REGAN Vest nuclear bunker in collaboration with Thøgersen & Stouby / kumulus.agency.
Long a top-secret location - built to ensure the continuation (and survival) of the Danish Monarch and government as a 'refuge for Danish democracy', the vast nuclear-grade bunker located deep in Rold skov was decomissioned in 2012, and today - after more than 10 years of work (we were involved for the last two) - is open to public.
Our contribution, is two interactive installations for " Ø7 " ("island 7"); one where the visitor can use a joystick to explore a 3D diagram of the bunker - with information about the role and function of key sections overlayed; and a computer game, controlled by time-correct push-buttons and a heavy valve-control wheel.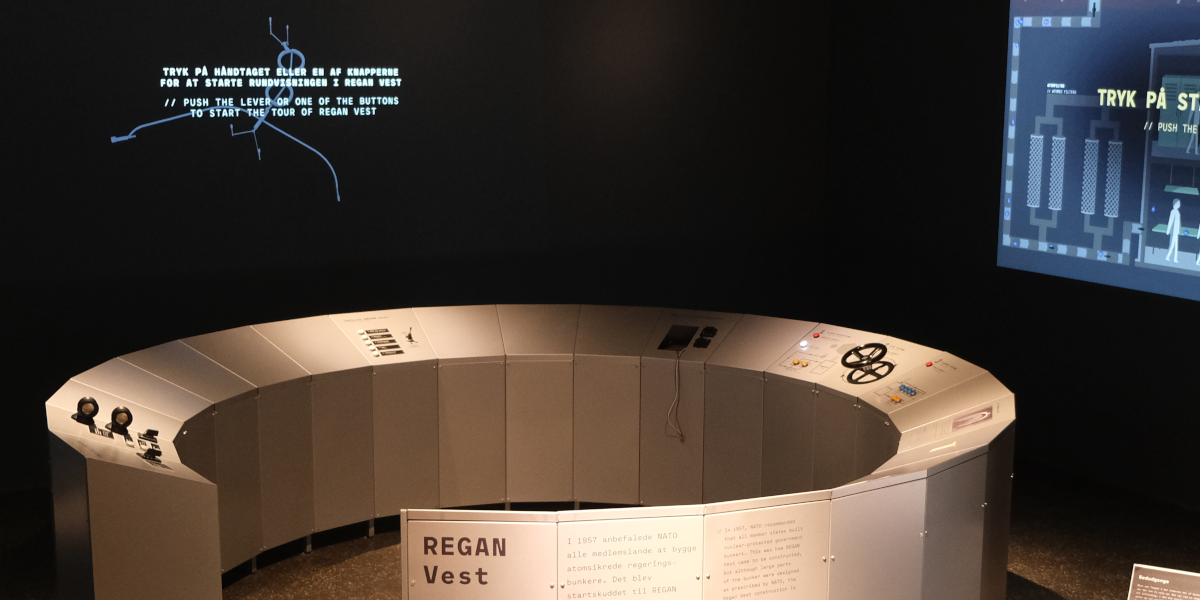 The wheel shuts off the (virtual) air-intake to the bunker, and begins a carefull game of balancing resource-consumption (Oxygen, CO2 filters) - aiming to keep the bunker population alive until the outside air is safe to breath again.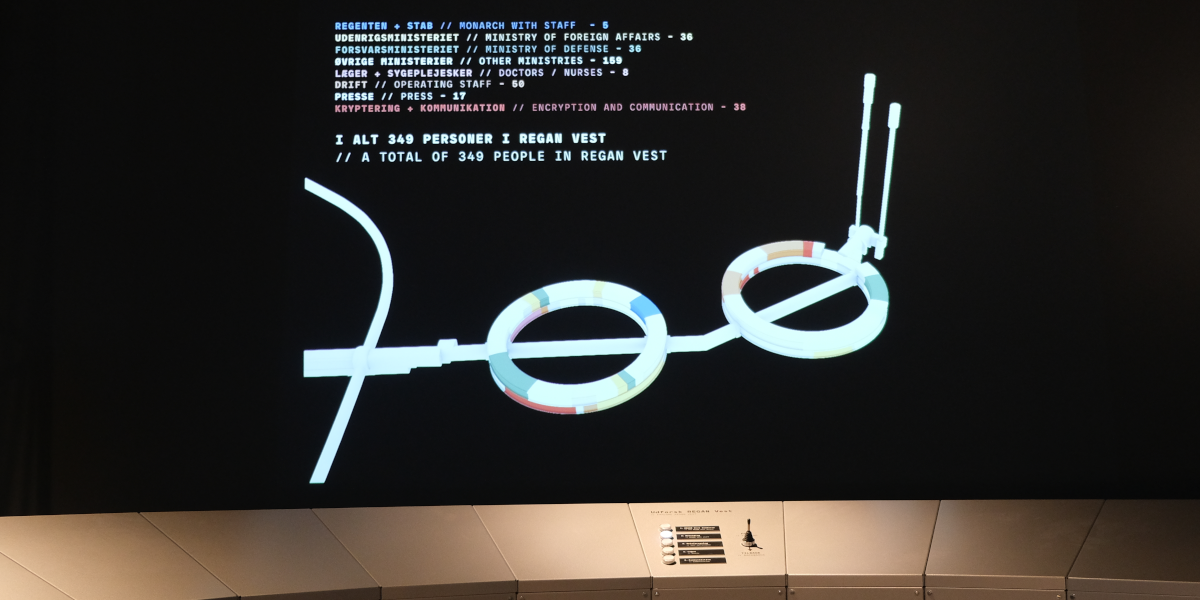 A technical exercise - one sure to be remembered (both for us and the visitor).
Game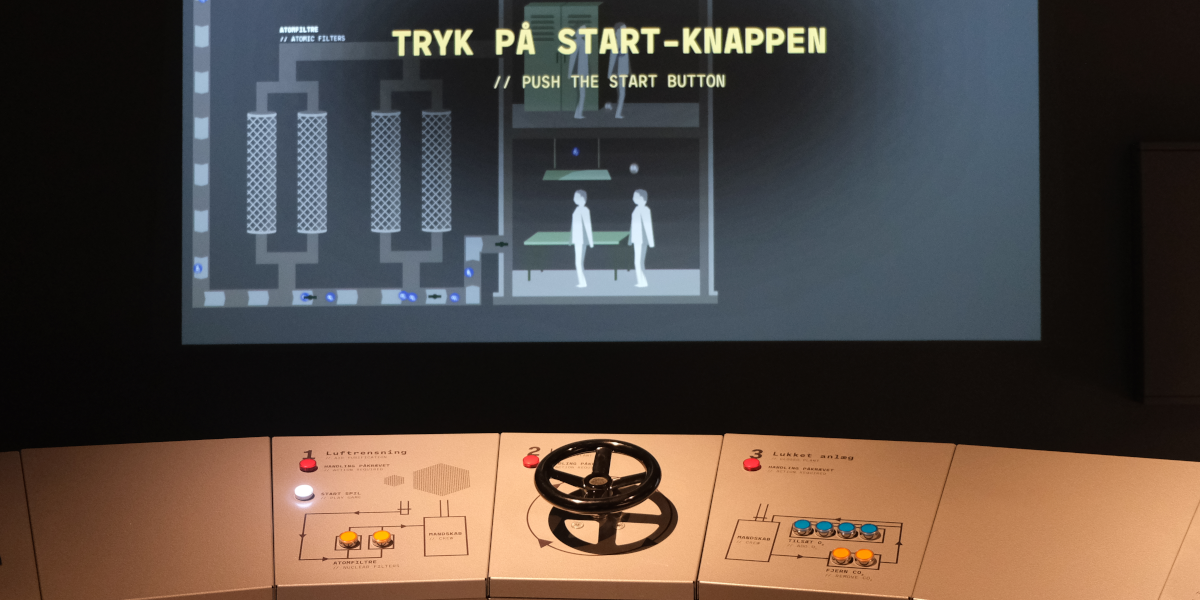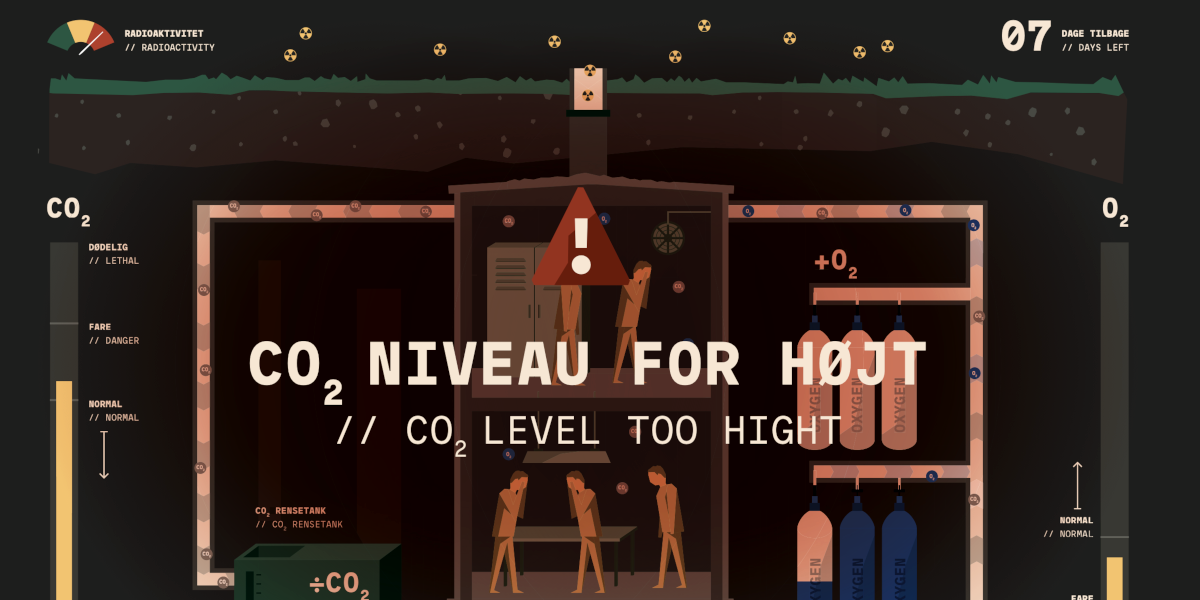 Model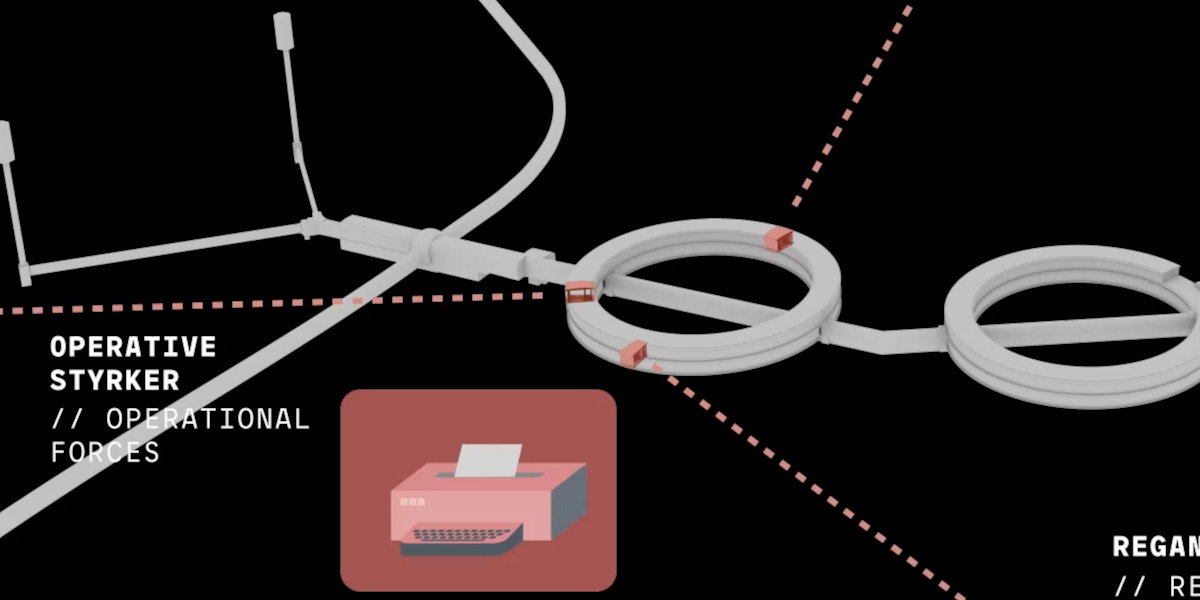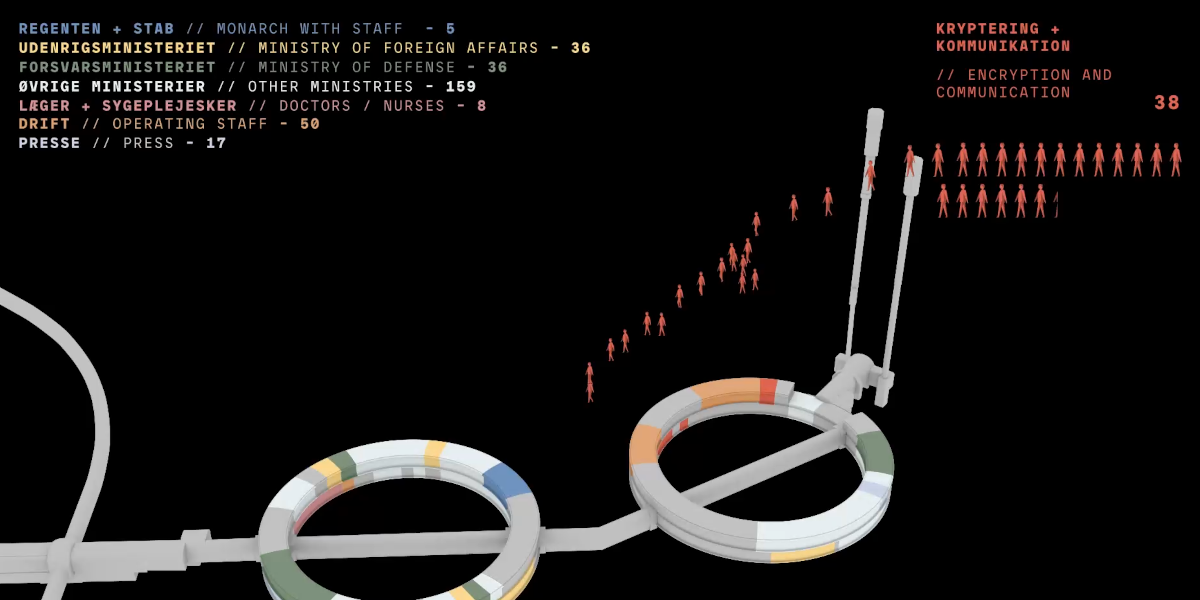 Prototype
Both installations where to be controlled by custom hardware controls matching the 1960's time period in both look and feel. As the interactions and game feel would be greatly affected by the hardware feel and sensitivity, we prototyped a panel to work with and use for the multiple user-tests.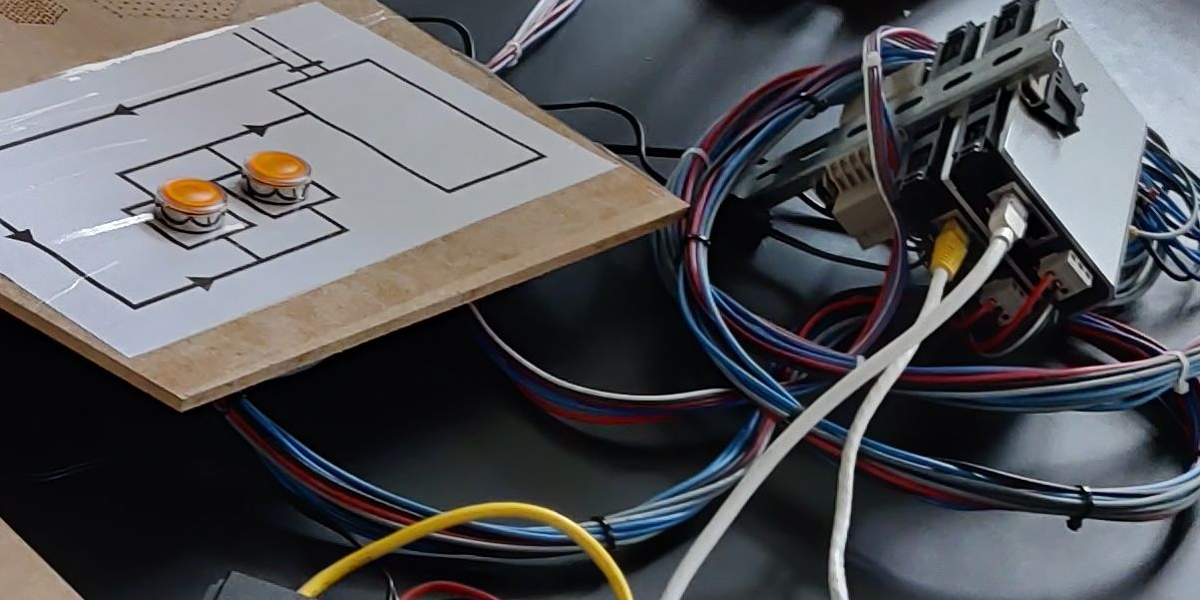 Moxa boxes, prototype setup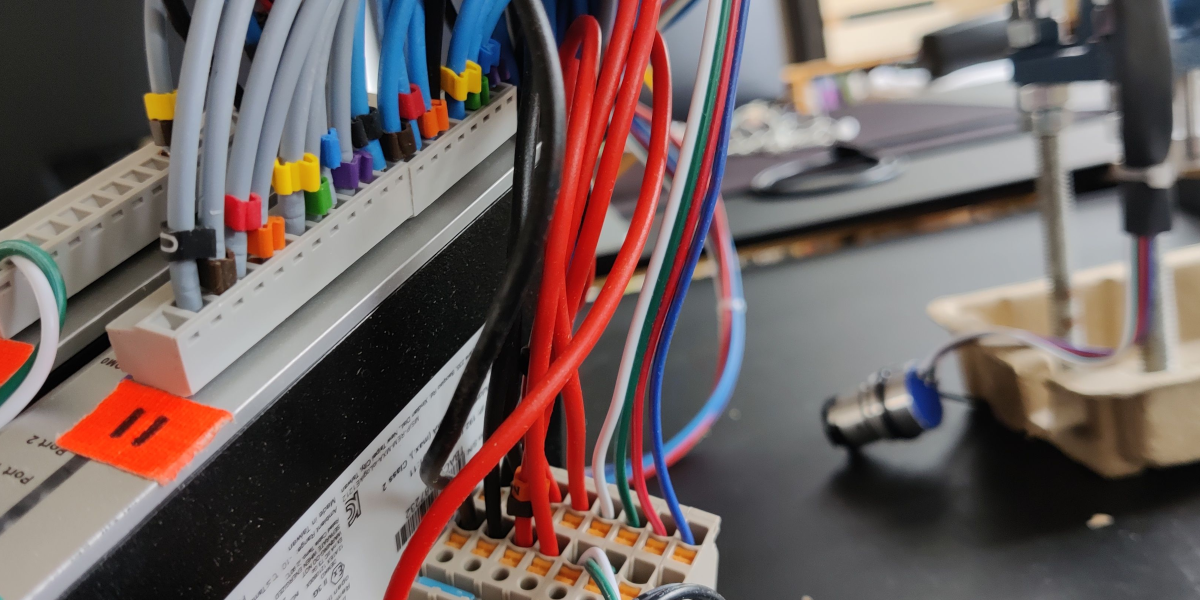 Moxa boxes, wiring detail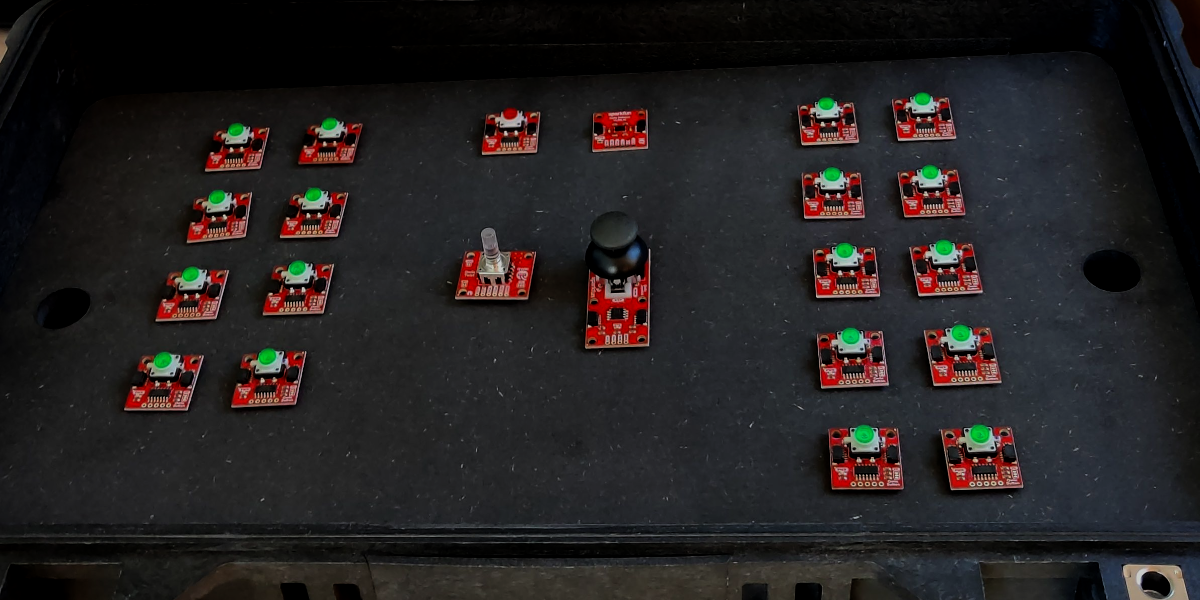 Mobile (Peli-case mounted) game controller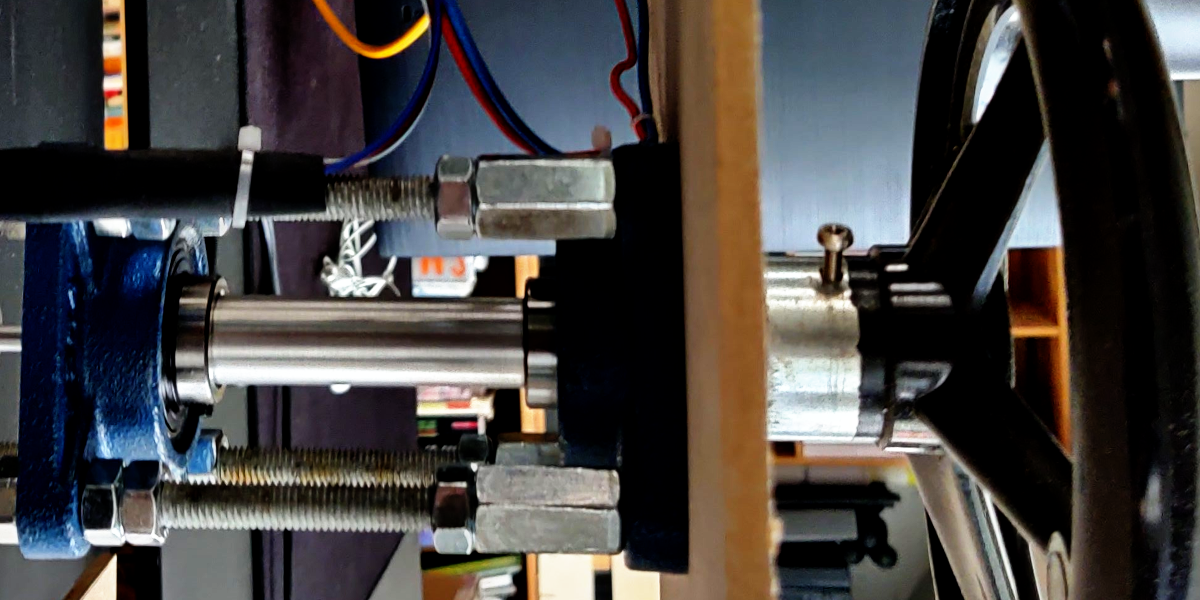 Submerge-valve wheel, detail
User test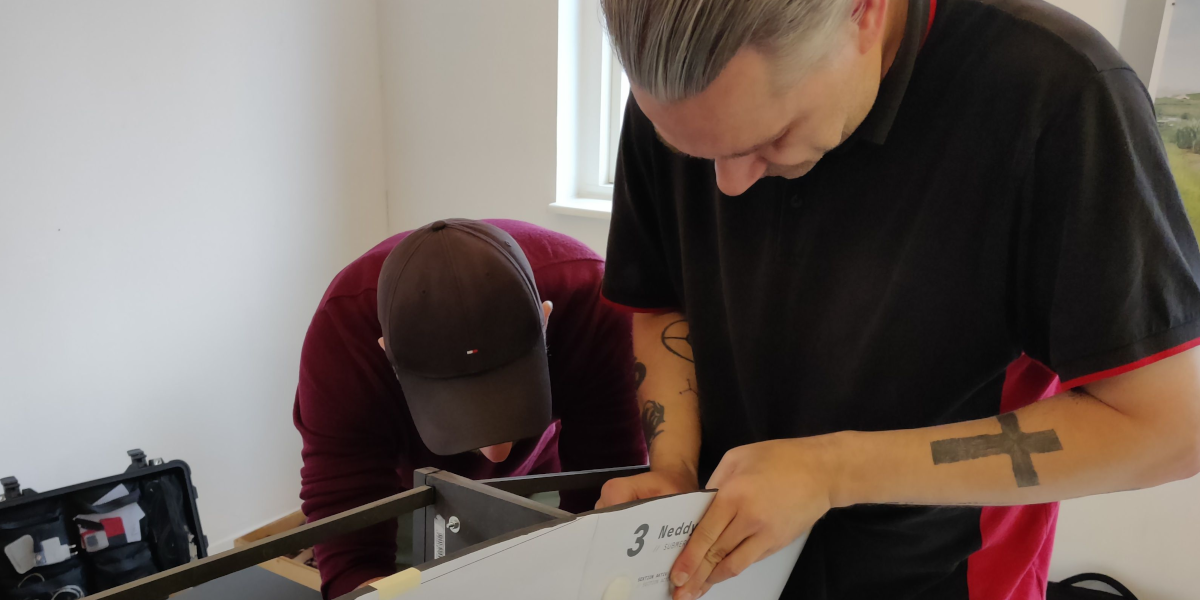 Denis and Christian assembling the prototype controller for a user-test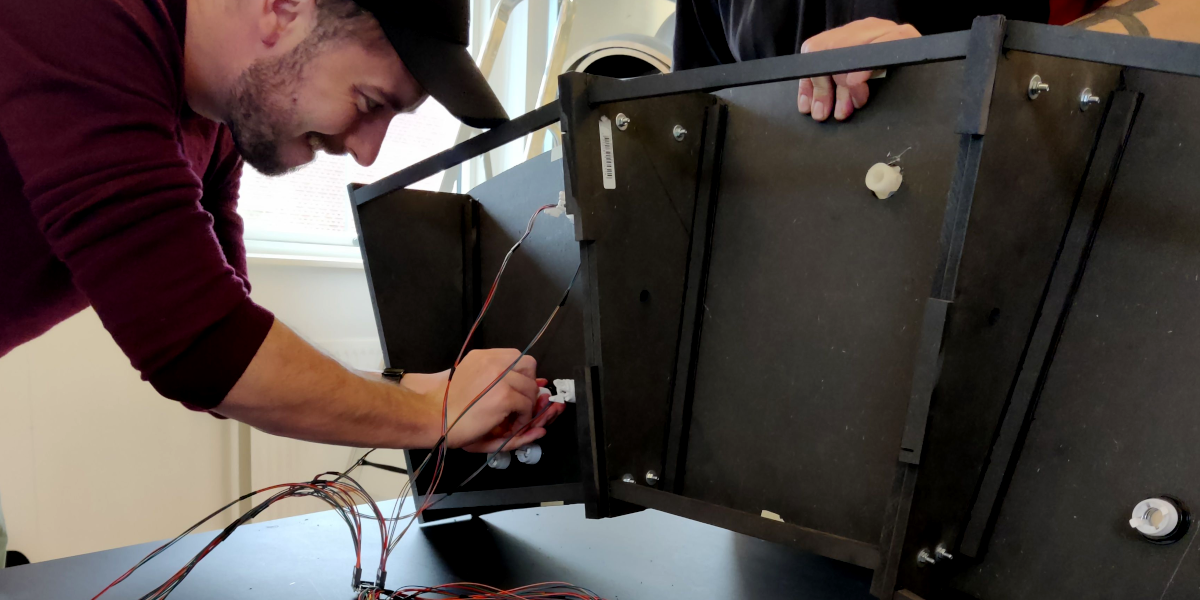 Denis mounting our (too?) low-tolerance 3d-printed buttons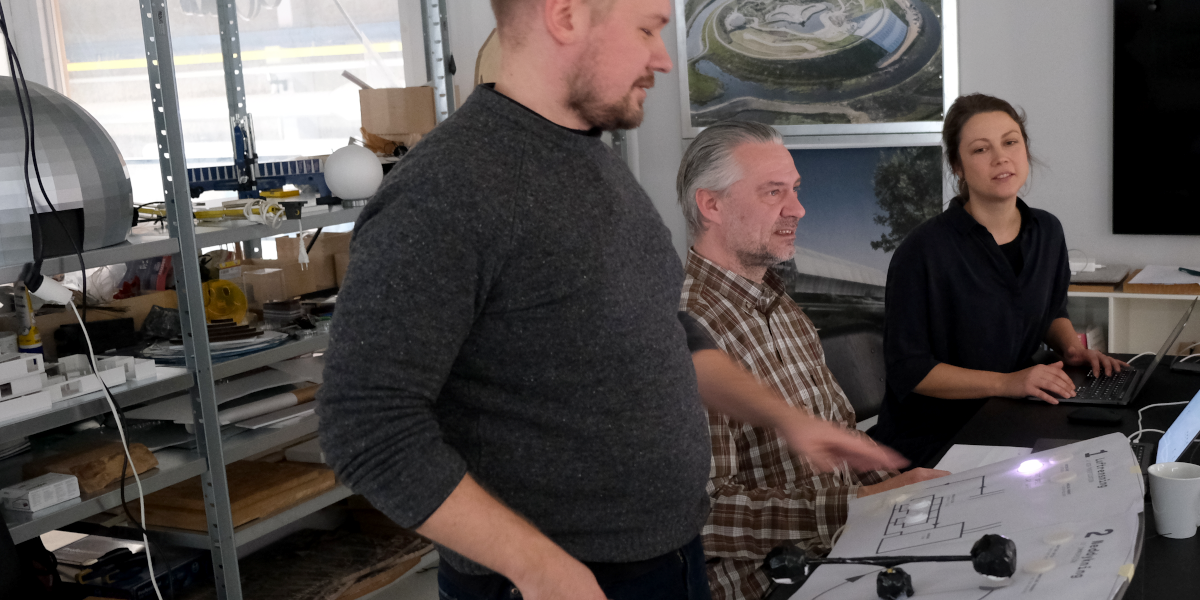 Pabloe, Christian and Iben, user-test preparation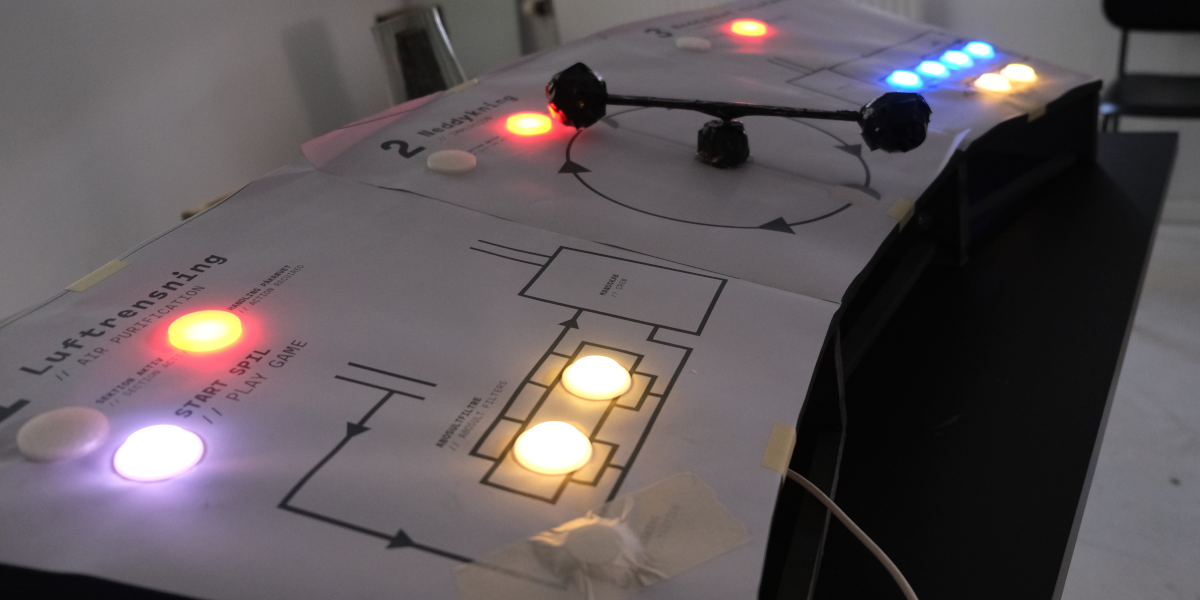 functional prototype, with last-minute controller and graphics test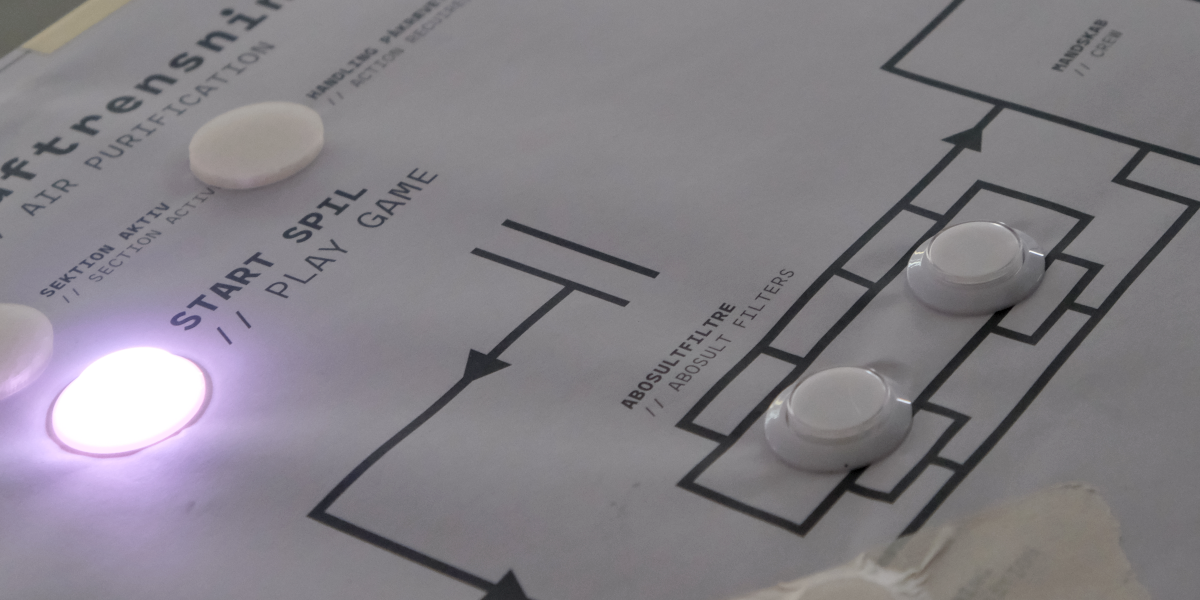 functional prototype, graphics detail
---
Site research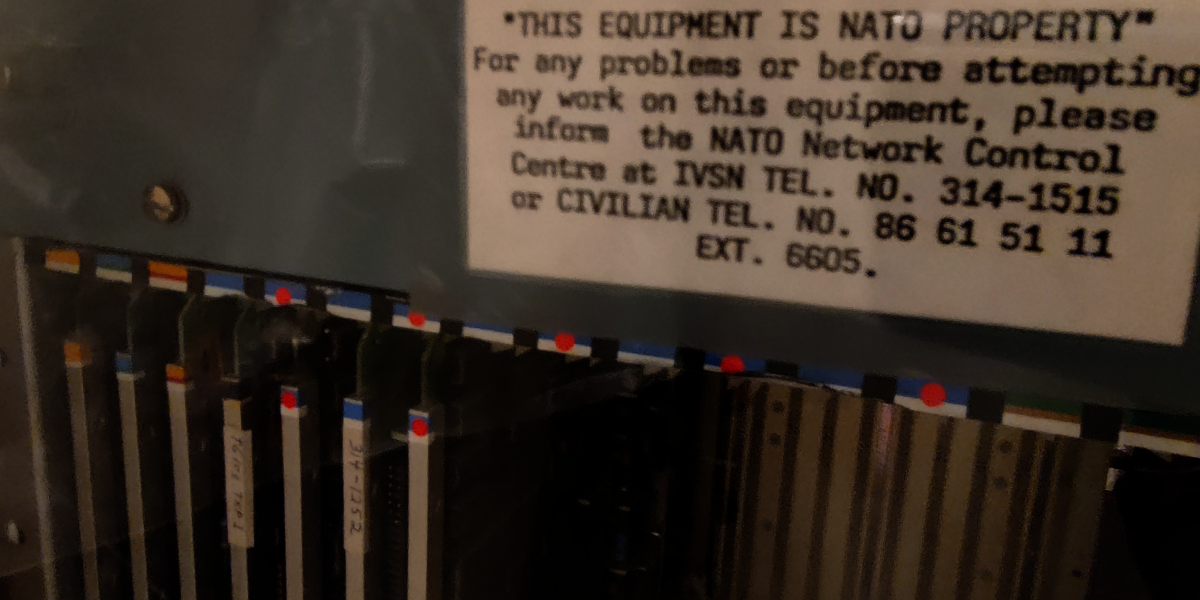 Telephone equipment, property of NATO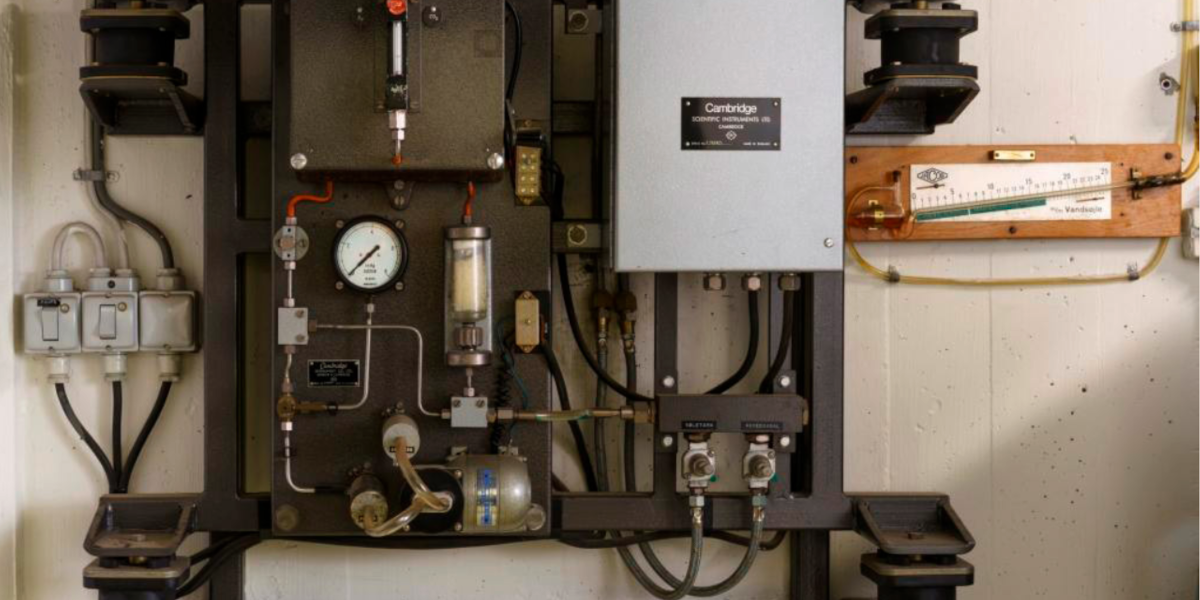 Analog air-quality monitor
---
See also the official website, AART Architects and kumulus' write-up as well as the (Danish only) page at Trap Danmark (secondary link)