LifeMap
Emotional challenges in the study-life / Hjælp til gymnasieelever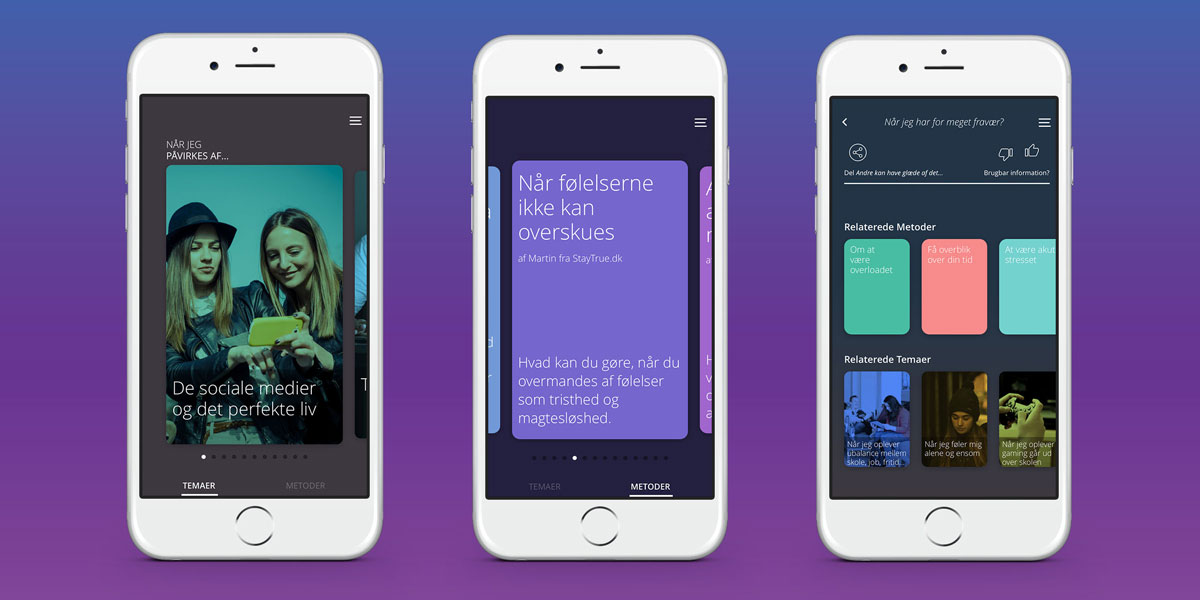 Developed for Foundation for Social Responsibility ("Fonden for Socialt Ansvar"), the Lifemap app contains 11 themes about emotions, stress and frustration ("mistrivsel") in the student life. The topics was identified and selected by young people themselves. The app, complimentary website, and YouTube channel contains guides about where to find help, who you can help, meditational exercises and video-interviews.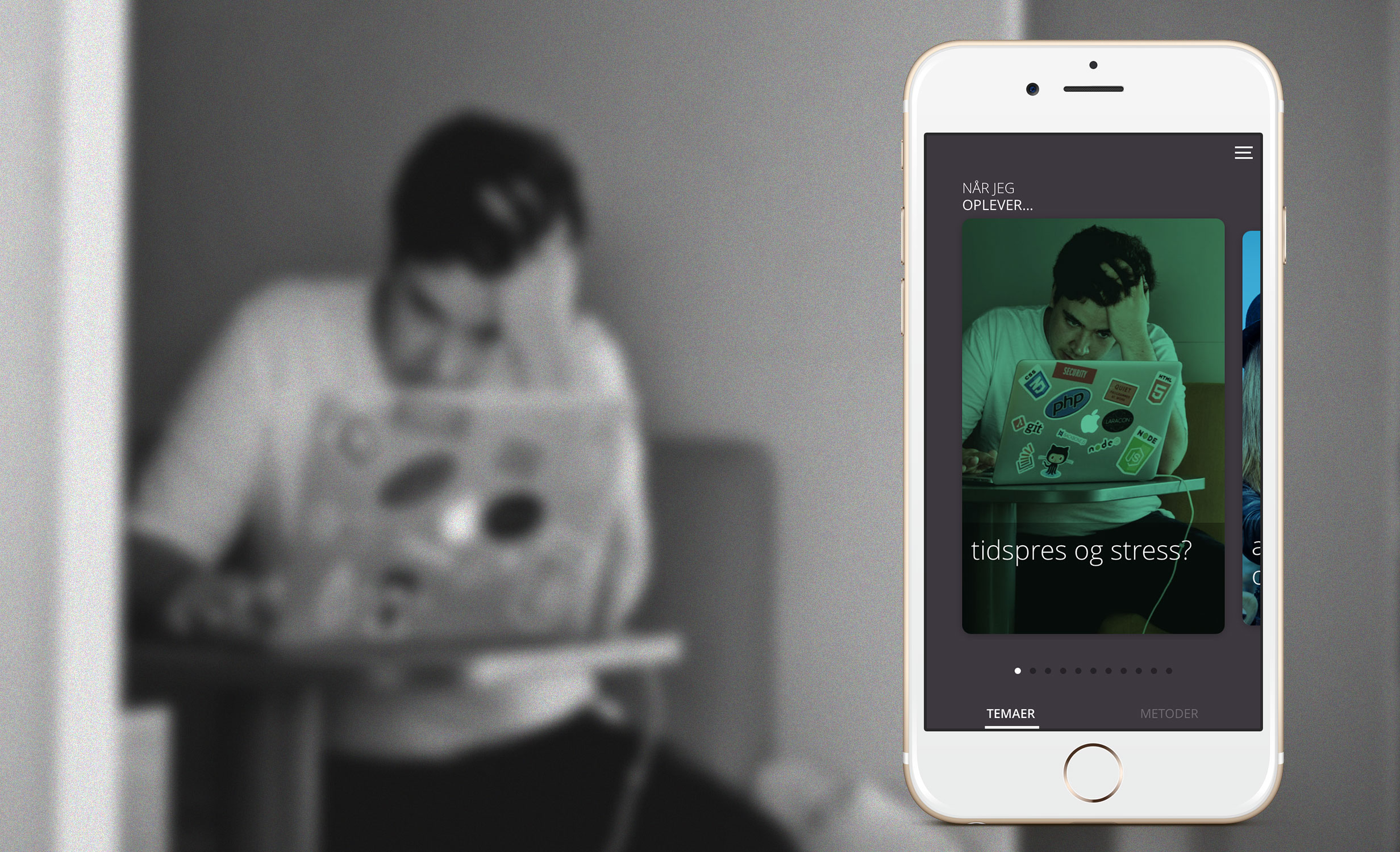 UX, UI, app-development and data-aggregation/analysis by DearStudio.
"Det er første gang, jeg ser, at der er hjælp at få til os gymnasieelever. Det er mennesker i appen, vi kan relatere til. Og så er det godt, at der er forskellige typer ligesom os. Det er råd, der siger, at de kender til vores virkelighed – ikke råd som 'du skal bare slappe af'" - Martine, 1.g, KG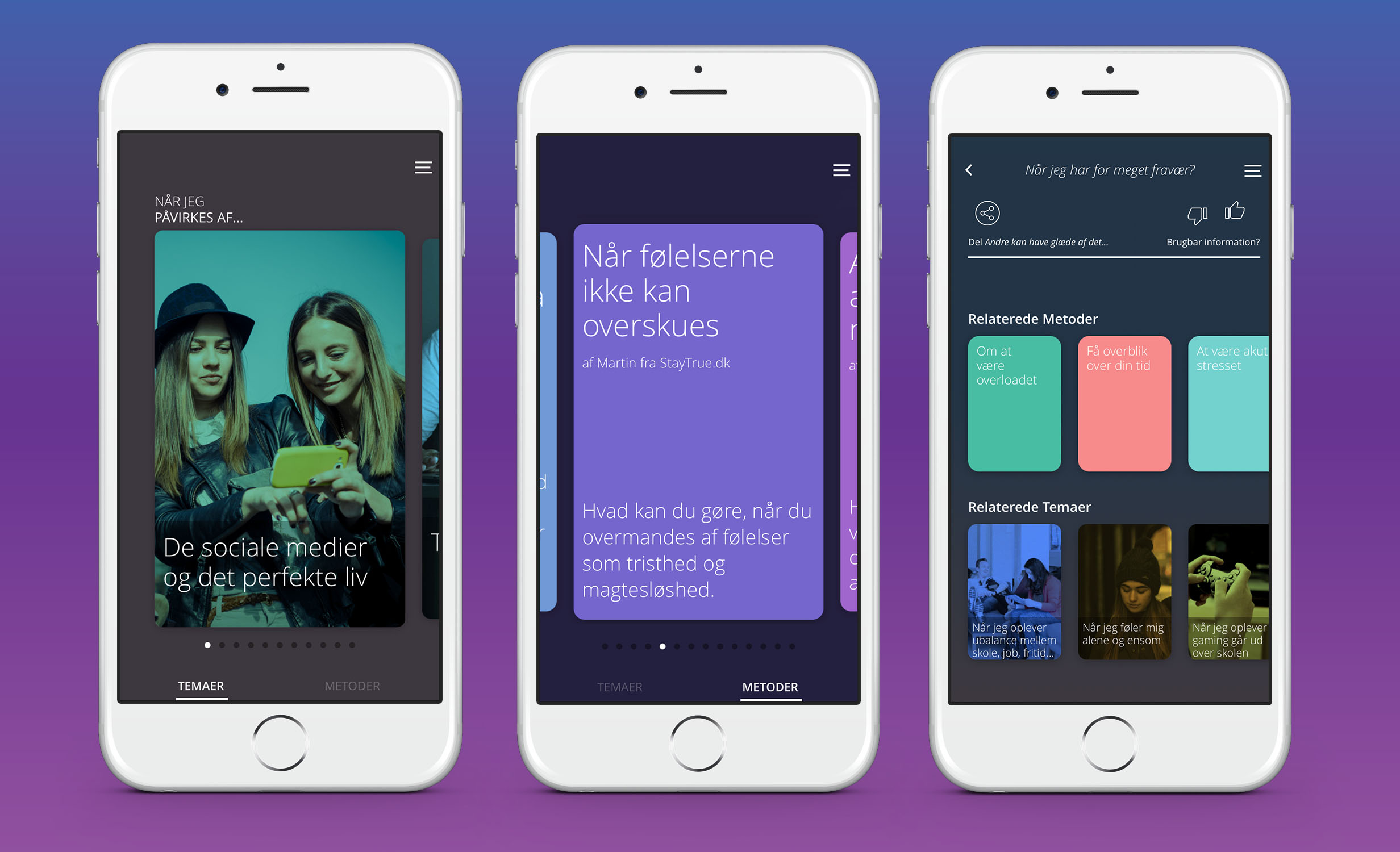 Learn more about the app at https://lifemap.dk/ or download from App store or Google Play.
Original initiative by Dorthea Poppe Rasmusen
Founded by the Simon Spies Foundation