Bedre Dansk
traning of danish pronuncation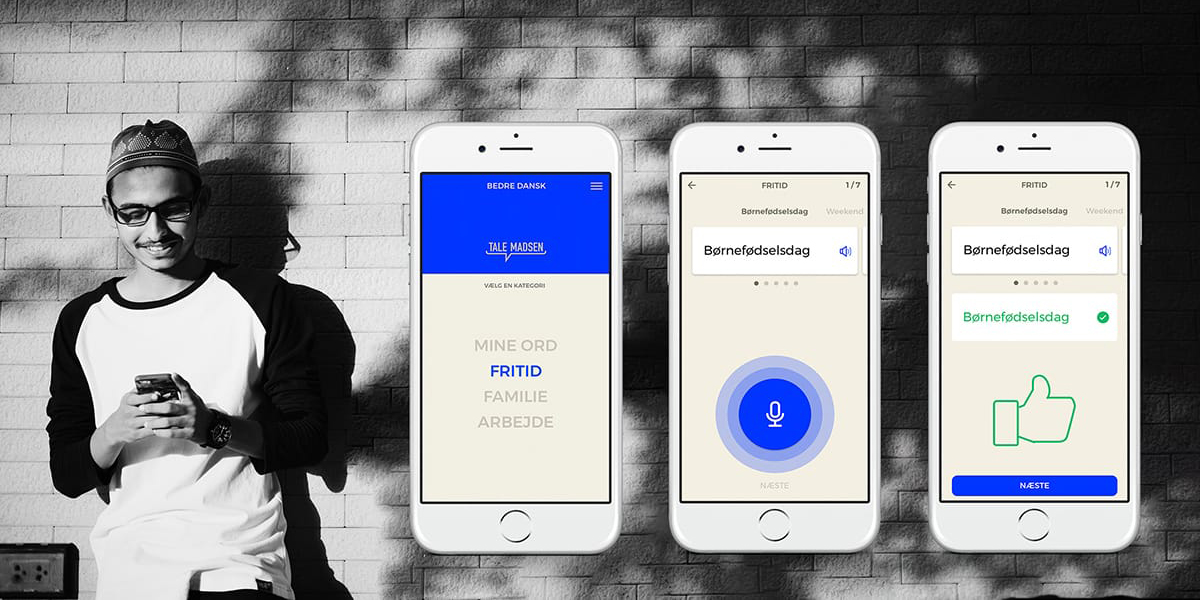 TRANING OF DANISH PRONUNCATION
"Bedre Dansk" is an app for Danish language schools. It offers users individual training of Danish pronunciation. It is developed with support from "The Danish ministry of education".
DearStudio performed UI / UX design and project management of the App. The App is developed for Allan Madsen / TaleMadsen.dk in collaboration with Alis Bruun from blauert.dk and HeadFitted.dk.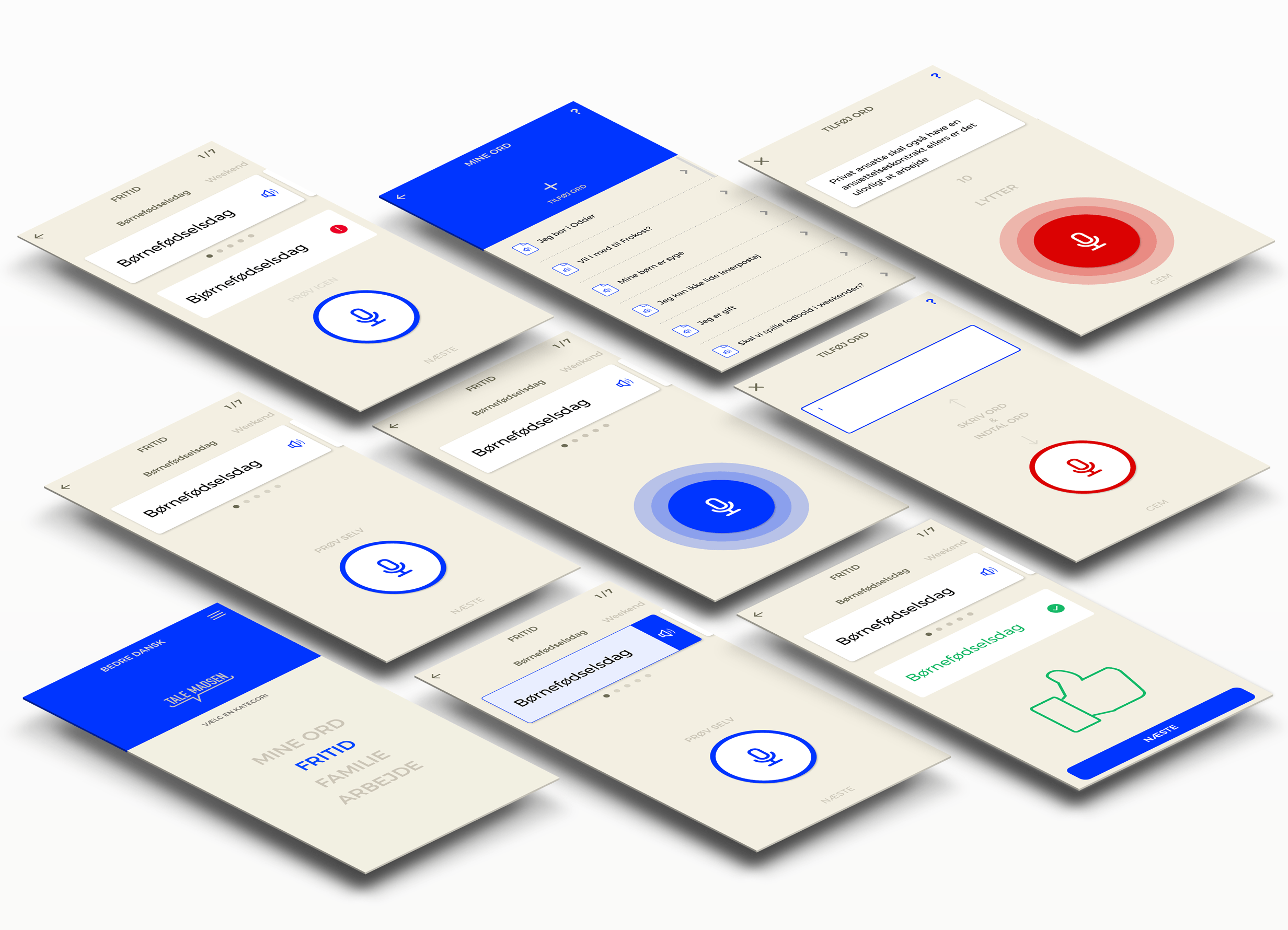 With "Bedre Dansk" the user can train the Danish language by listening to words and phrases and get direct feedback on their own pronunciation.
New words and sentences can easily be entered to the app to support the users individual needs.
Bedre Dansk is is free and is available for both androide and iPhones.
It is all about the users! "Bedre Dansk" was developed in close contact with 3 language schools in Danmark. Prototyping allowed us to test and learn from the users during the entire development process. We are proud to be able to help our new fellow citizens with the difficult danish language :-)